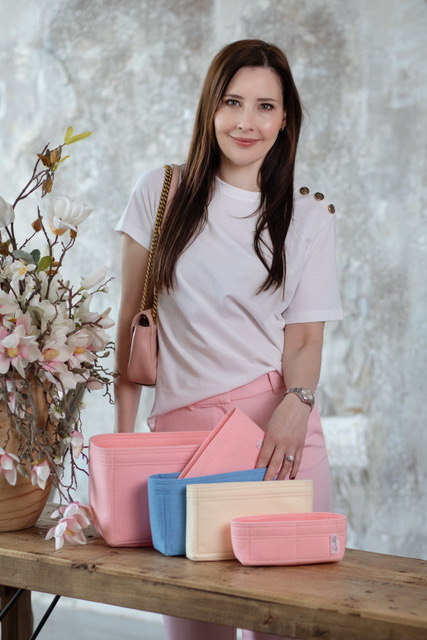 Hello! My name is Orsolya Egyed-Vezsenyi. Thank you for visiting my site! 
Isn't it a wonderful feeling, when you walk out of your favorite boutique with your perfect handbag which is in an immaculate condition? Wouldn't it be great to be able to preserve this condition?
I know this feeling well. In fact, this is why Emily Organizer™ was founded. My aim was to develop a great design in order to create the perfect organizer, that feels nice to touch, is beautiful to see and is a pleasure to use. Emily Organizer's will fit your bag perfectly, provide optimal support and protection and will help in your daily routine to find your keys, wallet, make-up and documents easily. 
Emily Organizers are lightweight, water repellent and are 100% handmade in Europe.
I love designer bags and I'm committed to produce the best organizers for designer bags!